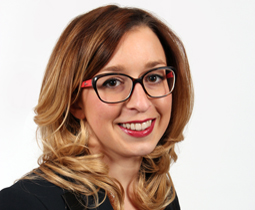 Téléphone : 450 759-8800
International : +1 450 759-8800
Télécopieur : 450 759-8878

acgravel@duntonrainville.com
Anne-Chloé Gravel
Lawyer
Me Anne-Chloé Gravel practices in the areas of business law, banking law and labour law.
The knowledge and skills she has acquired, combined with her experience in the commercial arena, enable her to counsel small and medium-sized business, in legal matters, in their business decisions and in their relationships with their employees and clients. Me Gravel assists and counsels many clients in such mandates as mergers and acquisitions of private companies, incorporations, drafting and analyzing shareholder agreements, commercial agreements and employment contracts.
Me Gravel remains in tune to her clients' interests in order to identify, in collaboration with them, effective and economical solutions that meet their needs and expectations. In addition, Me Gravel places special emphasis on ensuring that her clients understand the issues involved in their cases. She makes herself available and keeps them informed throughout the process.
Meticulous and dynamic, Me Gravel can guide you and meet your expectations keenly and efficiently.
Areas of expertise
Corporate and commercial law
Management consulting
Commercial litigation
Banking law
Individual labour relations
Civil litigation
Financing and securities
Admission to the Bar
Education
Université de Montréal, Master of Business Law, LL.M., 2014
Université de Sherbrooke, LL.B., 2011 
Professional activities and associations
Member of the board of directors of the Young Bar of the Laurentians-Lanaudière region
Member of the Centraide MRC Joliette campaign cabinet
Member of the board of directors of the Académie Antoine-Manseau foundation
Articles, conferences and seminars
Courses at the Real Estate Board of Lanaudière