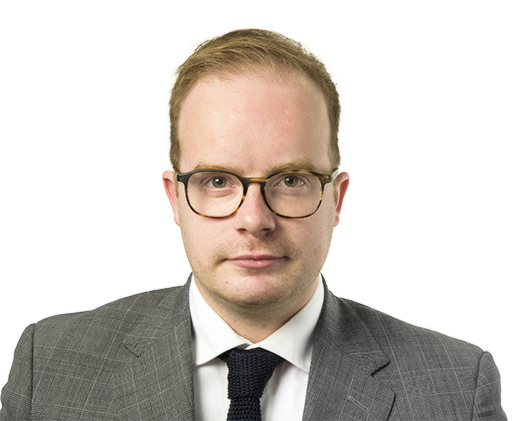 Téléphone : 514 866-6743
International : +1 514 866-6743
Télécopieur : 514 866-8854

fcoulombe@duntonrainville.com
Fabrice L. Coulombe
Lawyer
Me Fabrice L. Coulombe was called to the Quebec Bar in 2011 after completing a Master's degree with a specialization in Common Law and transnational law at the Université de Sherbrooke, as well as a Master's degree in International Business Law at the Université de Montpellier in France.
In his practice, Me Coulombe principally represents financial institutions and in that capacity, he has developed experience and expertise in commercial and banking litigation, bankruptcy and insolvency, recovery and restructuring, financing, as well as in collections.
In addition, Me Coulombe was in-house counsel at one of North America's largest financial institutions. As such, Me Coulombe developed a legal approach that reconciles companies' vision, the protection of their interests and those of their partners.
Me Coulombe also represents small to medium-sized companies and advises them in various areas of their activities, notably in civil and commercial litigation, corporate law and any issues related to intellectual property. In the course of his mandates, Me Coulombe is frequently called upon to represent the firm's clients before the courts.
Me L. Coulombe is a member of the Chamber of Commerce of Eastern Montreal and Coordinator of the Canada-Algeria Business Alliance. He is a dynamic and hard-working individual, who is committed to quality work and client satisfaction.
Areas of expertise
Banking law
Corporate and commercial law
Bankruptcy, insolvency and reorganization
Financing and securities
Commercial litigation
Trademarks and intellectual property
Admission to the Bar
Education
Université de Sherbrooke, Bachelor of Laws (LL.B.), 2007
Université de Sherbrooke, Master of Common Law and Transnational Law (Juris Doctor), 2007
Université de Sherbrooke, Master's degree with a specialization in Common Law (LL.M.), 2008
Université de Montpellier, Master 2 professional in international business law, 2008
Professional activities and associations
In-house counsel for close to a year in one of North America's largest financial institutions
Member of the Chamber of Commerce of Eastern Montreal
Coordinator of the Canada-Algeria Business Alliance
Guest Speaker Master 2 – International Business Law, Montpellier 1 University, France : « A joint Canadian and French perspective of the Comprehensive Economic And Trade Agreement (CETA) ».
Montreal Museum of Fine Arts' Young Philanthropists' Circle