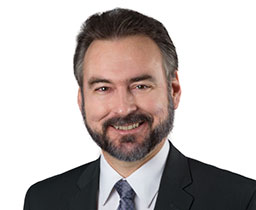 Phone : 514 866-6743
Fax : 514 866-8854

[email protected]
Alain Chevrier
Lawyer
Me Alain Chevrier earned his law degree from the Université de Montréal and has been a member of the Quebec Bar since 1987. He joined the firm in 1988.
Me Chevrier is an experienced litigator and practitioner who has been managing all of the firm's major files in environment law, municipal law, general civil law and those involving calls for tenders, for over 20 years.
Me Chevrier has successfully taken the lead in many cases for several large companies, as well as for public sector organizations, notably:
In complex litigation and class actions related to the Environmental Quality;
To obtain court orders against the Environment Minister or municipalities requiring them to issue certificates of conformity or permits, as well as when certificates of conformity are contested;
In issues regarding replacement costs of aging equipment of public assets operated by private companies
In injunctions related to non-competition clauses;
In litigation on behalf of several companies in matters related to calls for tenders and the awarding of public contracts.
His important victories have reinforced his reputation for excellence.
Me Chevrier is a lecturer at the Canadian Bar Association, as well as at the Association québécoise pour le développement de l'information juridique (conference on the electronic surveillance of employees).
Areas of expertise
Municipal affairs
Environnement
Civil litigation
Commercial litigation
Collective labour relations
Class actions
Admission to the Bar
Education
Université de Montréal, L.L.B.
Professional activities and associations
Chairman of the Board of Directors of the South Shore Chamber of Commerce and Industry
Articles, conferences and seminars
Lecturer at the Canadian Bar Association
Lecturer at the Association québécoise pour le développement de l'informatique juridique