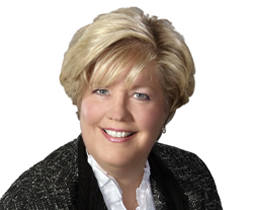 Téléphone : 450 759-8800
International : +1 514 866-6743
Télécopieur : 450 759-8878

fbeaulieu@duntonrainville.com
France Beaulieu
Lawyer
Me France Beaulieu practices civil law, real estate law and commercial, transactional and banking law.
She represents financial services cooperatives and other financial institutions in arranging and enforcing guarantees and collecting debts. She also handles debt collection for small and medium-sized companies.
Me Beaulieu also represents and advises petroleum product distributors in several aspects of their activities.
Me Beaulieu's experience, dedication and analytical abilities allow her to quickly assist her clients in finding solutions to their problems.
For several years now, Me Beaulieu has been involved in her community as a volunteer for various community organizations.
Areas of expertise
Banking law
Corporate and commercial law
Bankruptcy, insolvency and reorganization
Financing and securities
Real estate
Commercial litigation
Construction law
Civil litigation
Professional liability
Admission to the Bar
Education
Université de Montréal, LL.B., 1982