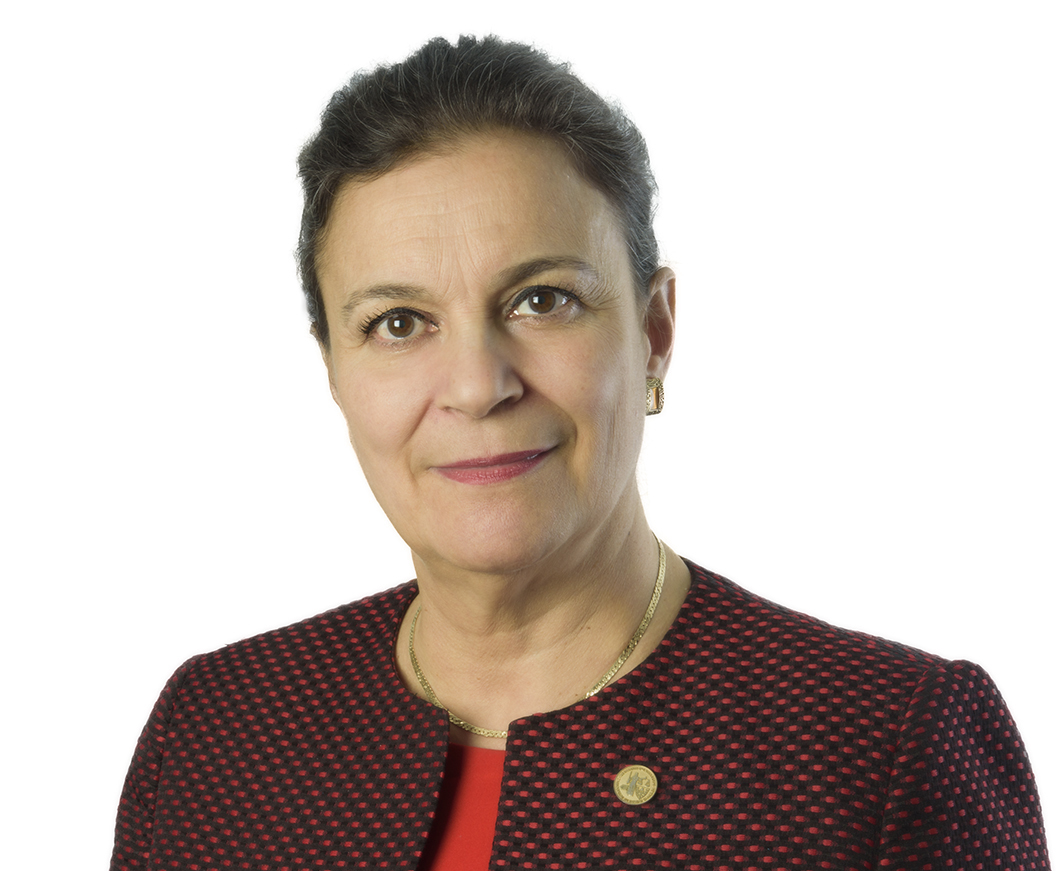 pgamliel@duntonrainville.com
Patricia Gamliel
Lawyer
Me Patricia Gamliel's practice focuses primarily on administrative law, more specifically in citizenship and immigration law and assisting professionals and business people, as well as students, workers, visitors and international corporations as they navigate the maze of federal and provincial laws, regulations and government policies.
Early on in her career, Me Gamliel was elected member of the executive of the Canadian Bar Association's (CBA) Citizenship and Immigration Law Section), Quebec region, as coordinator of continuing education for lawyers. It is in this capacity that she received the CBA's Centennial Pin in 1998.
Me Gamliel was also spokesperson for the CBA in Quebec on immigration matters (Tsunami).
She remains active in the CBA's sub-committees, whose work initiates various legislative and/or policy changes.
Her expertise in citizenship and immigration law is well established, both among provincial and federal administrative authorities and in litigation before the federal administrative tribunals (Immigration and Refugee Board–immigration, appeals tribunal – immigration section) and the Federal Court, before which she pleads cases related to privacy and access to information, acquiring citizenship, non-revocation of citizenship, loss of residency, refused sponsorships, loss of temporary status in Canada, detention reviews, exclusion from Canada.
In so doing, she had the tribunals affirm certain legislative interpretations that put an end to certain public administration practices and obtained legislative and policy changes through her representations (faxes, mandates, lawyers' certified copies, etc.).
Me Gamliel is also legal counsel to several non-profit organizations in Montreal.
Areas of expertise
Citizenship and immigration law
Access to information
Administrative law
Human rights and freedoms
Litigation involving a public administration
Real estate
Commercial litigation
Civil litigation
Admission to the Bar
Education
Université du Québec à Montréal, B. Ed. 1982
Université du Québec à Montréal, L.L.B. 1992
Professional activities and associations
Quebec Bar Corporation
Canadian Bar Association
Articles, conferences and seminars
L'immigration au Canada ; comment se retrouver dans le labyrinthe (site avocat.qc.ca 2009 à 2014)
The perfected Application filing (CBA 1996)
The path of a Humanitarian and compassionate grounds application (Secours aux femmes)
Founder of the Conference in comparative Immigration and International law (CBA – McGill 2000)
Migration et multiculturalism (Tahiti 2006)
Detention and inadmissibility (O'Sullivan College) 2006
New