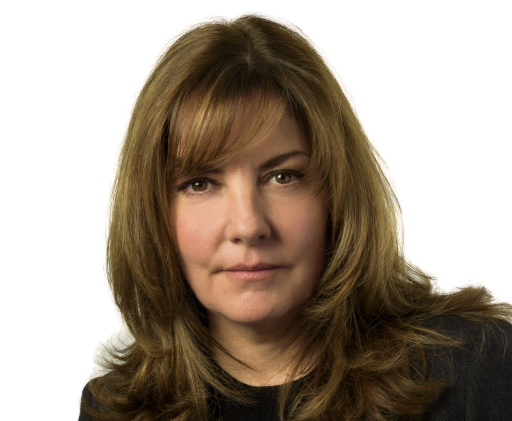 Téléphone : 514 866-6743
International : +1 514 866-6743
Télécopieur : 514 866-8854

mcjarry@duntonrainville.com
Marie-Claude Jarry
Lawyer
Me Marie-Claude Jarry was a partner in the firm from 2001 to 2009.
From 2009 to 2013, she was General Counsel for Quebec for one of the 5 largest banks in Canada, where she acquired significant experience regarding the daily realities that bankers face and the challenges and risks Canadian financial institutions face, as well as regarding regulatory compliance and requirements.
Me Jarry returned to the firm as a partner in January 2014. She joined the commercial law team, where she focuses primarily on bank litigation and financing, commercial law, bankruptcy and insolvency, areas in which she has been working for over 20 years.
Her practice has led her to plead before most courts and numerous judicial and quasi-judicial bodies, such as the Court of Appeal of Quebec, the Federal Court and the Court of Quebec, primarily in civil and commercial matters. A case that she pleaded in the first instance and on appeal was even won in the Supreme Court of Canada.
She has represented financial institutions in numerous lawsuits, often involving fraud, and has developed significant experience in arranging guaranties, enforcing security rights, debt collection, corporate restructuring, bankruptcy and insolvency and financing. She also has expertise in construction law, securities law, real estate law, estate law, environmental law and statutory penal law.
Me Jarry is sought after for her leadership, her ability to take a global view of issues and her ability to know when it is necessary to favour alternative means of settlement. She has also participated in numerous mediation sessions and settlement conferences.
For many years, she chaired and sat on several boards of directors, including that of the Health and Social Services Centres (CSSS) of Dorval Lachine LaSalle and the Régie des installations olympiques, to name just a few, where her contribution was noted and greatly appreciated. She is currently vice president of the board of directors of the Fondation Mélio in support of the Marie Enfant Rehabilitation Centre of CHU Sainte-Justine Hospital and honorary secretary of the Club de chasse à courre de Montréal, which was founded in 1826.
Areas of expertise
Insurance
Management consulting
Banking law
Construction law
Corporate and commercial law
Disciplinary law and professional ethics
Human rights and freedoms
Environment
Bankruptcy, insolvency and reorganization
Financing and securities
Real estate
Civil litigation
Commercial litigation
Penal and criminal law
Class actions
Wills and estates
Admission to the Bar
Education
École du Barreau du Québec, Montreal, 1992
Université de Montréal, Bachelor of Law, 1991
Université de Montréal, honours degree in Political Science, 1988 
Professional activities and associations
Vice president of the board of directors of the Fondation Mélio in support of the Marie Enfant Rehabilitation Centre of CHU Sainte-Justine Hospital since 2004
Member of the Club de chasse à courre de Montréal, founded in 1826, since 2008
Member of the board of directors of the Régie des installations Olympiques from 2009 to 2013
Member of the Canadian Bar
Member of the Quebec Bar
Member of the Réseau des femmes d'affaires du Québec
Member of the Credit Institute of Canada
Chairman of the board of directors of the CSSS Dorval Lachine LaSalle from 2004 to 2010
Chairman of the board of directors of the LaSalle reception center and CLSC from 2000 to 2004
Member of the selection committee for director general of the CSSS for 2004, 2007 and 2008
Member of the board of directors of the Pavillon Foster from 2003 to 2010
Member of the board of directors of the Fondation du Centre hospitalier de Lachine from 2005 to 2009
Member of the board of directors of the McGill Chamber Orchestra from 2005 to 2007
Member of the board of directors of Junior Achievement Quebec Inc. from 2005 to 2007
First vice president and legal counsel of the Information and Referral Centre of Greater Montreal from 2001 to 2003
Member of the MCO Auction Committee in 2005, 2006 and 2007, benefiting the Educational Concerts for Schools of the McGill Chamber Orchestra
Member of the board of directors of the Comité patronal de negotiation du secteur de la santé et des services sociaux as a representative of the CLSCs and CHSLDs of Quebec from 1999 to 2004
Member of the Elizabeth Fry Society of Quebec, which provides assistance to women in conflict with the law
Collaborator in the establishment of the Bank of Montreal Employee Charitable Foundation
Member of the 2003-2004 fundraising campaign cabinet for the LaSalle Hospital Foundation, with Ms. Lise Thibault, Lt. Gov. and honorary president, the Hon. Paul Martin, Alain Laforest of the CIBC, Gilles Fortin of Durco Inc. and Mr. Del Signore, painter
Member of the Atwater Club
Articles, conferences and seminars
Speaker at the founding convention of Une prospective pour visionnaires engagés before the members of the Association of CLSCs and CHSLDs of Quebec and the Quebec Hospital Association, April 2005
Speaker before the board of directors of the Association of CLSCs and CHSLDs of Quebec, April 2013
Speaker before the BMO Financial Group, multiple conferences on a variety of topics