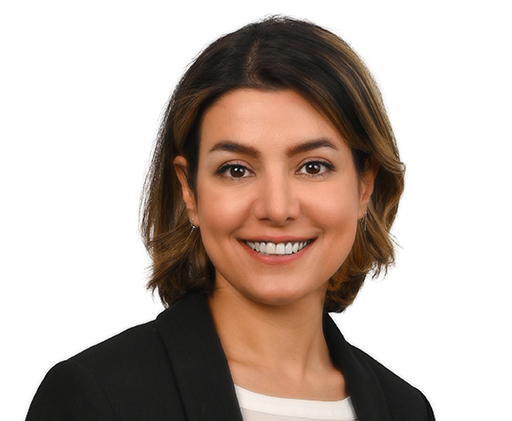 Phone : 450 358-5737
Fax : 450 358-5748

[email protected]
Maral Shabani
Lawyer
Maral Shabani focuses her practice on family law. 
During her university studies, she completed a Bachelor of Law degree in Iran. She then obtained a law degree from the Université de Montréal.
Me. Shabani has practiced abroad in the areas of commercial and contract law. She has worked as a senior advisor for a major oil company and as the head of legal counsel and commercial contracts for a development and trading company. After articling in Canada, she developed her skills primarily in family and contract law.
Me. Shabani has a true passion for the practice of law. Her analytical mind, concern for her clients and interpersonal skills promote positive exchanges and allow those who use her services to feel confident and well advised. 
She is able to serve her clients in French, English, and Persian (Farsi).

Area of expertise
Admission to the Bar
Education
Université de Montréal

, refresher program in Law  

University of Tabarestan, Iran, L.L.B in Law