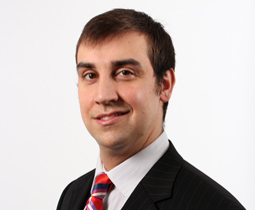 Téléphone : 514 866-6743
International : +1 514 866-6743
Télécopieur : 514 866-8854

tcliche@duntonrainville.com
Thomas Cliche
Lawyer
Me Thomas Cliche focuses his practice on construction law, acting primarily in commercial and institutional litigation.
His clientele consists primarily of general and specialized contractors, with whom he shares a close affinity. His strength of character, his work ethic, the quality of his writing and his passionate presentations in court make him an exceptionally effective prosecutor. All of these qualities, his reasonable fees and his commitment to client satisfaction have also won him unwavering loyalty from his clients, with whom he strives to develop strong, long-term, trusting relationships.
Me Cliche comes from a long line of exceptional jurists, dating back to 1920.
Areas of expertise
Construction law
Commercial litigation
Admission to the Bar
Education
Université de Sherbrooke, LL.B., 2003
Articles, conferences and seminars
Training in construction law within the construction industry (general and specialized contractors)