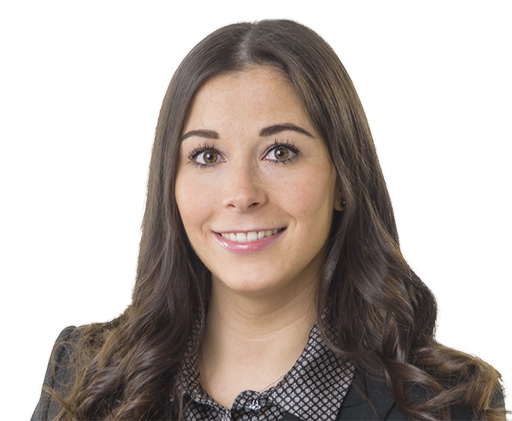 Telephone : 514 866-6743
International : +1 514 866-6743
Fax : 514 866-8854

cparadis-loiselle@duntonrainville.com
Camille Paradis-Loiselle
Lawyer
Me Camille Paradis-Loiselle specializes in municipal affairs and in civil and commercial litigation. She also practices labour and employment law, handling all facets of the employment relationship.
Called to the Quebec Bar in 2017, she joined the Dunton Rainville team the same year, after completing her internship at the firm.
Me Paradis-Loiselle holds a Civil Law degree (LL.L) from the University of Ottawa, where she acquired all of the knowledge, skills and abilities necessary to practice law and developed the sharp legal reflexes necessary to take a comprehensive approach to her clients' legal issues.
In addition to providing legal counsel and preparing procedures, Me Paradis-Loiselle defends her clients' interests before the courts. Thus, she works on major files and is called upon to plead before the various judicial bodies of Quebec.
Devoted and attentive, Me Paradis-Loiselle practices her profession with a characteristic work ethic and thoroughness. Her determination and interest in defending litigants' rights justify how hard she works toward her ultimate goal and mission of meeting her clients' expectations.
Areas of expertise
Municipal law
Civil litigation
Commercial litigation
Labour and employment law
Admission to the Bar
Education
University of Ottawa, LL.L., 2017