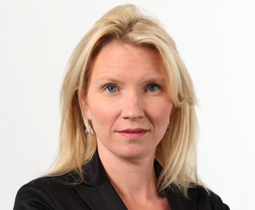 Téléphone : 514 866-6743
International : +1 514 866-6743
Télécopieur : 514 866-8854

olandreville@duntonrainville.com
Orélie B. Landreville
Lawyer
Me Orélie B. Landreville is a partner at Dunton Rainville. Her practice focuses primarily on labour and employment law. She also possesses significant expertise in civil litigation and administrative law. On many occasions, her professional experience has led her to plead before various judicial and quasi-judicial bodies.
She represents public and para-public organizations, as well as various private sector companies. Me Landreville is consulted on all types of legal issues, particularly those related to labour law.
Me Landreville has served as legal counsel in labour relations matters for several Quebec municipalities and businesses within the context of conflict and/or grievance resolution, notably in connection with dismissals or other disciplinary measures. She also serves as legal counsel and employer representative during collective agreement renewal negotiations.
Additionally, Me Landreville is a frequent lecturer for our clients on various topics, particularly on labour law and health and safety law matters. More specifically, Me Landreville has had the opportunity to give conferences on a variety of subjects, such as psychological harassment in the workplace, drafting employment contracts, developing disciplinary files, terminations, chronic absenteeism and the prevention of work accidents, etc.
Areas of expertise
Municipal affairs
Constitutional law
Human rights and freedoms
Litigation involving a public administration
Management consulting
Human rights and freedom within an employment context
Pay equity
Collective labour relations
Individual labour relations
Occupational health and safety
Essential services
Commercial arbitration
Corporate and commercial law
Commercial litigation
Civil litigation
Admission to the Bar
Education
Université du Québec à Montréal (UQAM), LL.B., 2003 
Articles, conferences and seminars
Speaker at several organizations on a variety of labour law topics
Collaborator in "Commentaires sur les obligations", Vincent Karim, Wilson & Lafleur, 2nd Edition
Speaker at the CHSLD of Longueuil on the topic of psychological harassment
Conference on subcontracting and undertaking (2004)
Conference on health and safety at work for the AQESSS (2009)