The firm
Profile
DUNTON RAINVILLE's strength comes from the power of a passion shared by 225 individuals working daily to ensure that you benefit from their cutting-edge experience and sound expertise.
DUNTON RAINVILLE acts in all areas requiring legal services, particularly in business and banking law, labour law and labour relations, public law, administrative and constitutional law, as well as in civil law, notably in matters of civil liability and insurance, construction law and family law.
The firm's members share certain values, which guide their practice.
Dunton Rainville is a Member of SCG Legal, a worldwide network of leading law firms.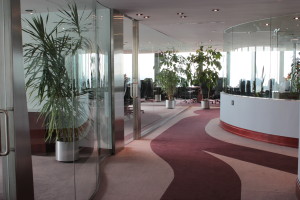 History
For over 60 years, our clients have been the top priority of each and every member of our firm, in keeping with our tradition of quality, dedication and skill. We provide all of our clients, both individuals and companies, with focused attention at competitive rates.
Many lawyers who have been associated with the firm over the years have served as judges in various jurisdictions. Thus, after leaving the firm, the late Honourable Gérald Le Dain served as Dean of York University's Osgoode Hall Faculty of Law in Toronto, then as judge in the Appeals Division of the Federal Court of Canada before being appointed to the Supreme Court of Canada. Me Albert Bissonnette was a member of the anti-dumping tribunal. Late Honourable Benjamin J. Greenberg, Q.C., Chartered Arbitrator, former Quebec Superior Court Judge. The Honourable Gérald J. Ryan sat as a Superior Court justice in the District of Montreal for over 25 years. The Honourable Jean Girouard served as a Labour Court judge in Montreal for many years prior to his retirement. The Honourable Marc DeWever, the Honourable Michel Caron and the Honourable Michel Déziel serve as Superior Court justices. The Honourable Jean-Pierre St-Onge was President of the National Assembly and sat on the Court of Quebec as Associate Coordinating Judge for the district of Longueuil, as did the Honourable Brigitte Charron, who also sat on the Court of Quebec. The Honourable Jimmy Vallée and the Honourable Marco LaBrie are judges in the Court of Quebec. The Honourable Sophie Beauchemin serves in Montreal Municipal Court. In addition, one of the firm's founders, the Honourable Maurice Riel, was appointed senator while he was still active in the firm, which he left in 1975.
Through their ongoing social and professional involvement, our professionals contribute to the firm's growth, notably by contributing to specialized publications, teaching, speaking at conferences, participating in the management of public assets or collaborating in the management of non-profit organizations. These connections allow them to keep you abreast of key corporate and governmental concerns.