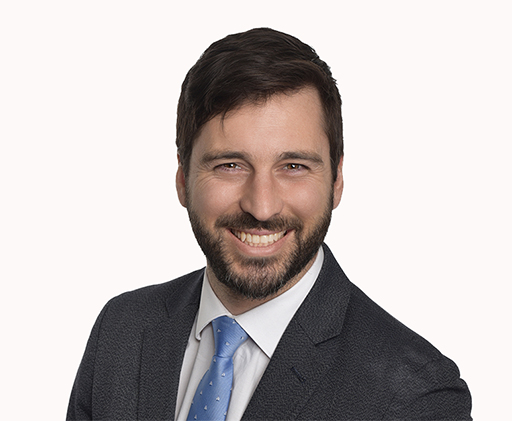 Telephone : 450 431-0705
Fax : 450 431-1247

gbarrette@duntonrainville.com
Gontran P. Barrette
Lawyer
Me. Gontran P. Barrette practices in civil and commercial litigation, with a focus on construction law, bankruptcy, civil liability and criminal law. In his practice, Me. Barrette represents private sector companies, as well as public and parapublic organizations. This frequently leads him to plead before the courts, which he particularly enjoys. However, when circumstances permit, he does not hesitate to recommend that his clients use alternative dispute resolution methods.
In addition to his strong interest in relationships, his dedication and varied professional experience allow him to effectively meet the needs of an increasingly demanding clientele and to find solutions adapted to the problems they face.
Me Barrette holds a Juris Doctorate in Common Law, a Bachelor of Civil Law from the University of Ottawa and a Bachelor of Biomedical Sciences from the University of Montreal. He also completed an academic year at the Faculty of Law of the University of Technology in Sydney, Australia.
Areas of expertise
Corporate and commercial law
Real Estate law
Bankruptcy and insolvency
Civil litigation
Commercial litigation
Professional responsibility
Admission to the Bar
Education
University of Ottawa Juris Doctor
University of Ottawa, LL.B.
University of Montreal, Bachelor of Biomedical Sciences in neurology/ pharmacology