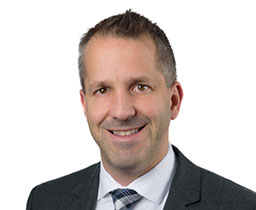 Phone : 450 686-8683
Mtl line : 514 990-8884
Fax : 450 686-8693

[email protected]
Martin Côté
Lawyer
Me Martin Côté has focused his practice on commercial litigation, construction law and labour law for over fifteen years. In that time, he has developed an understanding of the business world that enables him to counsel his clients in many aspects of their daily activities.
Over the course of his career, he has pleaded before all of the Quebec courts and assisted his clients in numerous negotiations.
His social and community involvement in the areas of entrepreneurship and employability is significant and has allowed him to develop expertise in organizational governance, namely with regards to finance, ethics and human resource management.
In his practice, Me Côté favours a preventive approach and proactive methods of conflict resolution.
Finally, Me Côté believes that it essential to have a solid understanding of his clients, their activities and their values in order to guide his actions.
Areas of expertise
Commercial litigation
Construction law
Labour law
Admission to the Bar
Education
Université de Sherbrooke, LL.B.
Professional activities and associations
Member of the Board of directors of the following :
Groupe conseil St-Denis (2005 to 2011 and 2015 to this day)
Perspective carrière (2012 to this day)
Réseau 2000+ (2011 to this day)
Fondation de l'école Charles-Perrault, Laval (2010 to this day)
Maison des jeunes du Marigot (2010 to 2016)
Société lavalloise communautaire d'emprunt (SOCLE) (2009 to this day)
Chapeaux ronds et bottillons (CPE) (2007 to 2013)