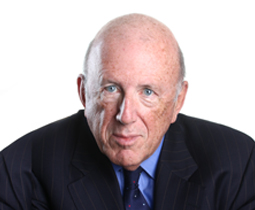 Phone : 514 866-6743
Fax : 514 866-8854

[email protected]
Guy P. Dancosse
Q.C., icd.D, CIRC
Guy Dancosse has extensive experience in arbitration, negotiation and mediation, nationally and internationally, in many areas of business and the public sector. He has pleaded at all levels of the provincial and federal courts in Canada, including the Supreme Court of Canada. He acted as counsel in commercial arbitration, both nationally and internationally. He also acted as an arbitrator in commercial cases (I.C.C. / C.P.R. (ad hoc)).
He was part of Canadian Task Forces and Inquiry Commissions (Pilotage and Native Land Claims) and headed World Bank missions in Africa (Tanzania, Chad). In Tanzania, Mr. Dancosse reviewed and recommended reforms to the country's legal sector. In Chad, he advised government officials on air transport issues.
He has undergone post-graduate training in mediation and arbitration at Harvard University (Boston), successfully completed the Director's Education Program at Rotman School of Business in Toronto (University of Toronto), and is a member of the Board of Directors and Chair of the Human Resources Committee at the Royal Canadian Mint. He is also a member of the Board of Directors of Fronsac inc. (a commercial real estate REIT), where he is part of the Governance Committee.
He is a certified member of the Institute of Corporate Directors and is accredited as an international commercial arbitrator by the ICC (International Chamber of Commerce, Paris – ICC Canada).
Areas of expertise
Labour relations
Labour arbitration
Commercial arbitration (national and international)
Admission to the Bar
Education
University of Toronto – Rotman School of Management, Directors Education Program
Harvard Law School, Continuing education for lawyers, International Business, Trade.
Université de Montréal LL.L.
Université de Montréal B.A.
Institute of Corporate Directors (certification)
Professional activities and associations
Member of the Ordre des conseillers en ressources humaines agréés
Canadian Bar Association
International Bar Association
Membre of the International Institute for Conflict Prevention & Resolution (New York)
Arbitrator, Wasel & Wasel Arbitrator Services Inc. (United Arab Emirates)
Arbitrator, International Chamber of Commerce (ICC Paris)
Chairman of the board of directors and Chair of the Human Resources and Workplace Health and Safety Committee of the Royal Canadian Mint
Chairman of the board of directors and of the Corporate Governance Commmittee of Fronsac inc – Reit