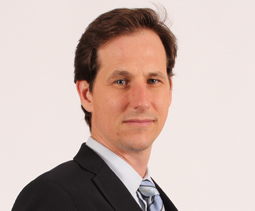 Téléphone : 450-686-8683
International : +1 450-686-8683
Télécopieur : 450-686-8693

tharrer@duntonrainville.com
Thomas Harrer
Occupational health and safety consultant
Mr. Thomas Harrer holds a degree in Occupational Hygiene, Health and Safety. He has been working in health and safety for over 17 years, during which time he fulfilled numerous mandates involving audits, OHS reviews and processes for developing prevention programs in manufacturing companies and in the public sector.
Mr. Harrer conducted industrial hygiene studies as a consultant and for the public sector before joining DR Conseils.
Mr. Thomas Harrer would be proud to place his expertise at the service of your company.
The following is an overview of some of his relevant experience:
Drafting prevention programs, including programs, procedures and technical data sheets;
Conducting accident investigations and intervening with the CNESST following these accidents;
Developing and delivering training courses and information sessions (enclosed spaces, lockout procedures, working at heights, WHMIS, evacuations, orientations, etc.);
Drafting emergency plans (fire safety and enclosed spaces) and collaborating in their implementation;
Conducting industrial hygiene sampling and processing results;
Conducting work site inspections and ensuring site management;
Setting up and leading health and safety committees;
Processing data to identify trends.
Areas of expertise
Occupational health and safety
Education
Collège Saint-Laurent, D.E.C., Water and Environmental Sanitation, 1997
 Professional activities and associations
Member of the Association québécoise pour l'hygiène, la santé et la sécurité du travail