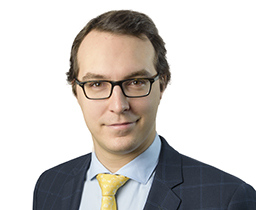 Telephone : 514 866-6743
International : +1 514 866-6743
Fax : 514 866-8854

comelancon@duntonrainville.com
Charles-Olivier Melançon
Lawyer
Me Charles-Olivier Melançon holds a Bachelor of Civil Law from the Université de Montréal. He is a member of Dunton Rainville's business law team and focuses his practice primarily on corporate and commercial law.
Having taken part in many corporate organization and reorganization mandates, from the constitution of companies to their dissolution, through estate freezes, tax rollovers, mergers, continuations, preparation of trusts and the drafting of many agreements, Me Melançon is able to support his clients throughout the various stages of their corporate planning.
He also assists many clients regarding the organization of companies in other Canadian provinces, as well as in various American states.
Me Melançon is attentive to his clients' requests and thorough in the preparation of their documents. He makes it his mission to provide turnkey service.
Areas of expertise
Corporate law
Corporate reorganizations
Trusts
Mergers and acquisitions
Securities
Bank, public and private financing
Admission to the Bar
Education
Université de Montréal, LL.B., 2013
Professional activities and associations
Member of the Quebec Bar
Member of the Young Bar Association of Montreal
Publications, conferences and seminars
Properly Planning an Acquisition in Florida
Doing Business in Florida – Corporate Structures
Business Visas in the United States (Editor)