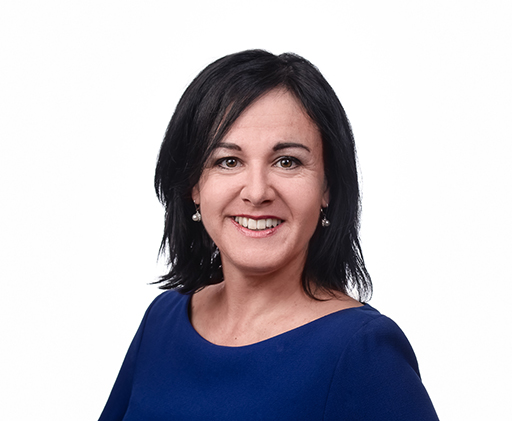 Phone : 450 759-8800
Mtl Line : 514 990-4485
Fax : 450 759-8878

mfostiguy@duntonrainville.com
Marie-France Ostiguy
Notary
Me Marie-France Ostiguy has been a notary and legal advisor since 1994, focusing her practice on real estate law, human rights, estate law and family and matrimonial law. She is accredited in matters related to the institution or revision of protective supervision and to mandates given in anticipation of incapacity.
As a jurist specializing in preventive law, Me Ostiguy provides counsel and handles real estate transactions for individuals and businesses. She also acts as a notary and public officer, notably in the institution of protective supervision (tutorship, curatorship, advisorship to persons of full age), homologation of mandates in case of incapacity, drafting wills and mandates, estate settlements, marriages,and agreements between common-law partners.
Me Ostiguy is a member of the Chambre des notaires du Québec and the Association professionnelle des notaires du Québec.
Areas of expertise
Real estate
Human rights
Wills, estates and incapacity
Family and matrimonial law
Admission to the Chambre des notaires du Québec
Education
Université de Montréal, Bachelor of Law (LL.B.)
Université de Montréal, Diploma in Notarial Law (D.D.N.)
Accreditation in matters related to the institution or revision of protective supervision (in case of incapacity)
Professional Activities and Associations
Member of the Association professionnelle des notaires du Québec
Secretary of the Management Board, Femmes d'action Lanaudière (FDAL)