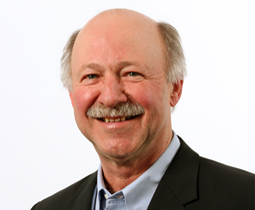 Phone : 514 866-6743
Fax : 514 866-8854

[email protected]
L'Honorable Denis Paradis C.P. AD.E. Bâtonnier
Lawyer
With extensive professional and political experience, Me Denis Paradis joined Dunton Rainville's Montreal offices in 2006 as legal counsel. His practice focuses primarily on administrative law, corporate law and tax law.
After being called to the Quebec Bar in 1976, me Paradis practiced law for nearly 20 years at Paradis and Associates, a firm that he also founded. During that period, Me Paradis was also a professor of agricultural law at the Quebec Bar.
Elected Vice President of the Quebec Bar in 1992 and Bâtonnier in 1993, throughout his career, he has consistently demonstrated the sincerity of his professional involvement, as well as a willingness to defend and promote the reputation of the legal profession.
Me Paradis' involvement naturally extended to the political arena. First, at the local level, he was MP for Brome-Missisquoi; then, at the national level, he was responsible for three ministerial portfolios between 2002 and 2004: Secretary of State for Latin America and Africa, Secretary of State for La Francophonie and Secretary of State for financial institutions.
Decidedly focused on international matters, he founded the Canada-Algeria Business Alliance in 2008. Today, he is president of the Alliance. He also organized the Summit of Heads of State of La Francophonie in Beirut.
The exceptional richness of his experience, as well as the quality of the network he has built throughout his career at both the national and international levels, make bâtonnier Denis Paradis an invaluable partner on any major legal issue with international, governmental or strategic ramifications.
Areas of expertise
Corporate and commercial law
Admission to the Bar
Education
University of Ottawa, LL.L.
University of Ottawa, B.Comm
Professional activities and associations
MP for Brome-Missisquoi (1995 à 2006) and (2015 to this day)
Secretary of State for financial institutions for the Government of Canada (2004)
Secretary of State for Latin America and Africa (2002-2003)
Secretary of State for La Francophonie (2002-2003)
Parliamentary Secretary for the Minister of Foreign Affaires
Parliamentary Secretary for the Minister for International Cooperation and Minister Responsible for La Francophonie
President of the Liberal caucus of Quebec
Vice president of the Standing Committee on Health, vice president of the Standing Joint Committee on Official Languages, chairman of the Quebec education system
Bâtonnier of Quebec (1993-1994)
President of the Association des avocats de province (1983)
Conferences and seminars
Zones d'influence, continuing Education at the Quebec Bar, January 2009
Co-author of Règles de procédure devant les tribunaux administratifs (1985)
Quebec Bar: Agricultural Law (1978 to 1982)