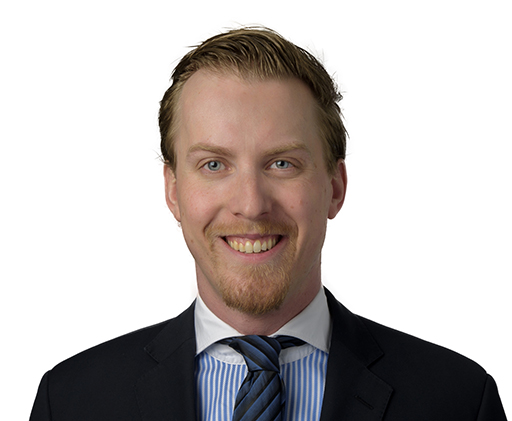 Téléphone : 514 866-6743
International : +1 514 866-6743
Télécopieur : 514 866-8854

mpridmore@duntonrainville.com
Maxime Pridmore
Lawyer
Me Maxime Pridmore has a litigation practice specializing in construction law and banking law. In his practice, Me Pridmore provides representation before the courts and advises many clients, including financial institutions, finance companies, contractors and service and material suppliers, on any issues concerning their debt collections.
He also advises his clients regarding consumer protection and consumer credit and reviews their contracts to ensure that they comply with the laws and regulations in effect.
Me Pridmore has also acquired considerable experience in fraud prevention, having pleaded a lengthy, high-profile case concerning a real estate fraud ring.
Me Pridmore is passionate about communication and gives several on-site courses and lectures to credit managers and as part of lawyers' mandatory continuing education. His courses focus on many topics, including the enforcement of securities, as well as on all aspects of commercial collections.
Practice fields
Banking law
Construction law
Bankruptcy, insolvency and reorganization
Civil litigation
Commercial litigation
Admission to the Bar
Education
Université de Sherbrooke, LL.B., 2009 
Professional activities and associations
Member of the Quebec Bar
Member of the Young Bar Association of Montreal
Member of the Chamber of Commerce of Haute-Yamaska
Member of the Chamber of Commerce of Eastern Montreal
Articles, conferences and seminars
Collaborated in the research and writing of the handbook, Zones d'influence, as part of the continuing education provided at the Quebec Bar by the Honourable Denis Paradis C.P. Ad.E. Bâtonnier, January 2009
Course instructor in construction law, as well as in collections procedures, as part of the education program at Groupe Echo Canada Inc.