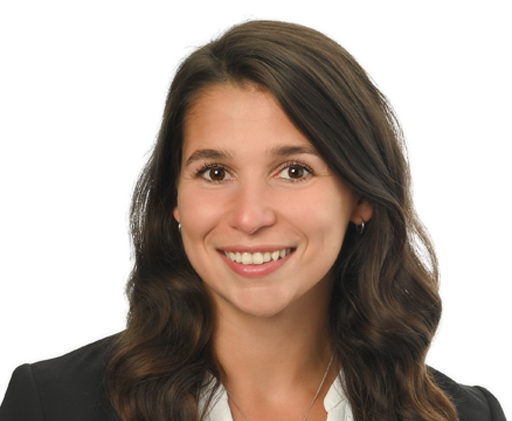 Phone : 514 866-6743
Fax : 514 866-8854

[email protected]
Julia Renaud-Pelletier
Lawyer
Me. Julia Renaud-Pelletier practices mainly in labour and employment law, as well as in civil litigation. 
She holds a Certificate in Applied Political Science and a Bachelor of Law from the Université de Sherbrooke. She was named to the dean's list of the faculty of law three times. During her studies, she was a research assistant twice and was also involved in various committees, including the Faculty of Law Student Support Centre where she acted as coordinator and tutor.
Me. Renaud-Pelletier was admitted to the Quebec Bar in 2021 and joined Dunton Rainville's labour and employment law team after completing her articling.
Her professionalism, dedication and legal skills allow her to judiciously advise her clients and represent their best interests.
Me. Renaud-Pelletier practices in the Montreal office. 
Areas of expertise
Labour and employment Law
Human rights and freedoms in an employment context
Collective labour relations
Individual labour relations
Health and safety in the workplace
Administrative law
Public law
Admission to the Bar
Education
Université de Sherbrooke, Certificate in Applied Political Science
Université de Sherbrooke, Bachelor of Law