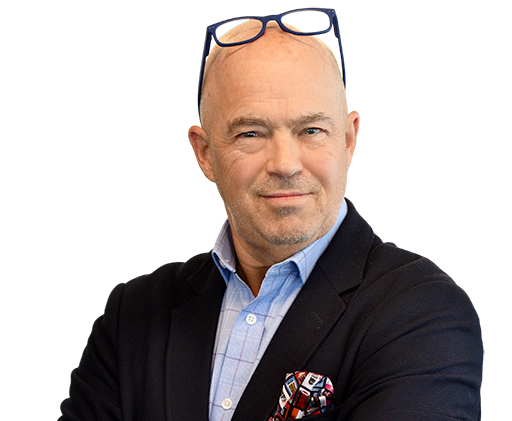 Phone : 450 431-0705
Fax : 450 431-1247
Mobile : 514 949-8328

[email protected]
Benoît Roberge
Lawyer
Me Benoît Roberge is a partner at Dunton Rainville and works primarily in business law, commercial litigation, insolvency and construction law.
Over time, he has established close, ongoing relationships with several small and medium-sized companies that do businesses in Quebec. He advises his clients and provides the support they need in making important business decisions related to their activities.
Over the years, clients have entrusted Me Roberge with numerous mandates involving corporate restructuring, reorganizations, business financing and sales, in which he has been able to use his talents as an attorney, negotiator and astute strategist.
Clients know Me Roberge as a passionate, dedicated man who is always there when his services are required.
Areas of expertise
Commercial litigation
Construction law
Bankruptcy, insolvency and reorganization
Corporate and commercial law
Business purchase and sale
Wills, estates and incapacity
Disciplinary law and professional ethics
Banking law
Admission to the Bar
Education
Université de Montréal, Master of Business Law
Université de Montréal, LL.L.
Professional activities and associations
Administrator, Fondation de l'Hôpital régional de Saint-Jérôme
Administrator, Fondation du Centre jeunesse des Laurentides
Administrator Desjardins, Caisse Desjardins Rivière-du-Nord (2015 – 2019)
Chairman of the board of directors of the Fondation Académie Lafontaine (2014- 2019)
Member of the board of directors of the Fondation Académie Lafontaine (2013 – 2019)
Commissioner at the Commission des services juridiques du Québec and member of the administrative committee (2003 – 2016)
Chairman of the board of directors of Académie Lafontaine (2007 – 2013)
Member of the board of directors of the Fondation du CÉGEP de St-Jérôme (2009 – 2012)
Member of the board of directors of the Fondation des arts des Laurentides ( 2004 – 2008)
Articles, conferences and seminars
Course instructor at l'Université de Montréal (1976-1989)
Course instructor at l'École du Barreau du Québec (1989-1990)