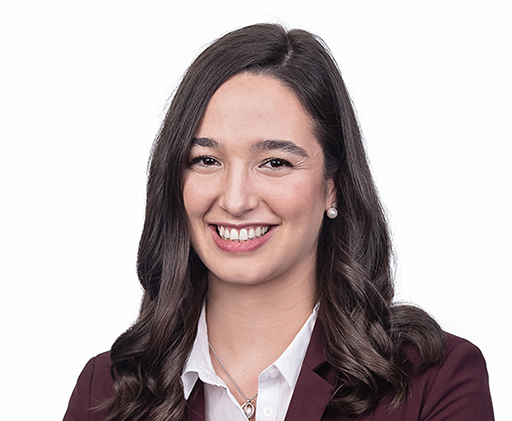 Phone : 450 759-8800
Mtl Line : 514 990-4485
Fax : 450 759-8878

droy-lafortune@duntonrainville.com
Delphine Roy-Lafortune
Lawyer
Me Delphine Roy-Lafortune practices mainly in the areas of civil law, real estate law, construction law and insurance law. Having started her career with the Autorité des marchés financiers, she has also acquired considerable experience in the criminal and administrative fields, in securities and in the distribution of financial products and services.
Me. Roy-Lafortune holds a Bachelor of Laws from the Université de Montréal. Her academic and professional experience has been invaluable, particularly in terms of her negotiation, drafting and representation skills before Quebec's various judicial and administrative bodies.
Determined and attentive to the concerns of her clients, Me Roy-Lafortune demonstrates integrity, professionalism and creativity in seeking solutions.
Areas of expertise
Civil litigation
Real estate
Construction law
Insurance
Business law
Securities
Distribution of financial products and services
Banking law
Municipal law
Commercial litigation
Admission to the Bar
Education
Université de Montréal, LL.B.