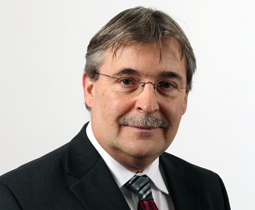 Phone : 450 686-8683
Mtl line : 514 990-8884
Fax : 450 686-8693

rwingender@duntonrainville.com
Richard Wingender
Lawyer
Me Richard Wingender, partner at Dunton Rainville, practices with the firm's public law and municipal law team
He is an excellent communicator who is also familiar with negotiation and the reconciliation of divergent interests, which makes him particularly well qualified to manage and resolve delicate or complex cases.
In that capacity, he counsels and represents several municipalities, notably in matters related to urban planning, the environment, expropriation, agricultural zoning, access to information, the awarding and execution of municipal contracts and public works.
Me Wingender also offers his extensive experience as a practitioner in public law and private law to public and para-public institutions, as well as to agricultural businesses.
Me Wingender regularly participates in training activities for elected municipal officials and managers.
Areas of expertise
Insurance
Banking law
Corporate and commercial law
Municipal affairs
Environment
Real estate
Civil litigation
Commercial litigation
Admission to the Bar
Education
Université de Sherbrooke, LL.L.