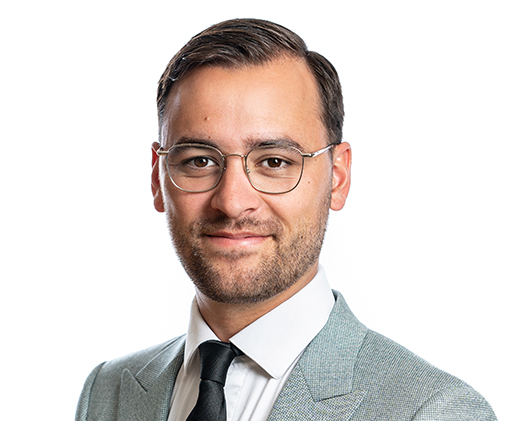 Phone : 514 866-6743
Fax : 514 866-8854

[email protected]
Julien Dubois
Lawyer
Me. Julien Dubois practices mainly in commercial litigation, business law and construction law.
Me. Dubois is a graduate of the Université de Sherbrooke where he completed his law degree. During his university career, he was involved in the student life of his faculty, as both treasurer of the Graduation Committee and student delegate on a Université de Sherbrooke School of Management Entrepreneurial Clinic team.
He was employed as a student at a large Montreal firm where he completed his articling at the Bar. Following his admission to the Bar, he worked for over a year at the same firm, mainly in civil and commercial litigation. From the beginning of his career, this professional experience allowed Me. Dubois to take on a significant number of cases raising complex factual or legal issues. He has also been called upon to draft several legal proceedings and plead before various judicial bodies, including the Court of Québec and the Superior Court, to defend his clients' interests.
As an avid sports enthusiast, in conjunction with his practice at Dunton Rainville, Me. Dubois is pursuing a Specialized Graduate Diploma (D.E.S.S.) in Sports Management at HEC Montréal to analyze and fully understand the economic and legal issues related to this field.
His professionalism, legal skills and litigation and commercial law experience enable him to judiciously advise clients to effectively meet their needs and expectations.
Me. Dubois practices in the Sherbrooke, Montreal and Laval offices.
Areas of expertise
Commercial litigation
Civil litigation
Corporate and commercial law
Construction law
Admission to the Bar
Education
Université de Sherbrooke, Bachelor of Law