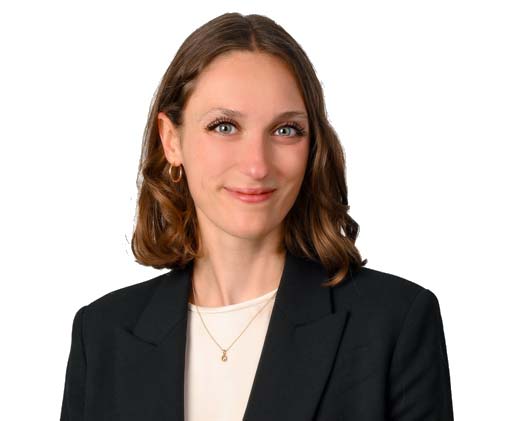 Phone : 819 481-0324
Fax : 819 481-0337

[email protected]
Gabrielle Fauteux
Lawyer
Me Gabrielle Fauteux focuses her practice on business law, commercial law and corporate law.
She holds a Bachelor of Laws from the Université de Montréal. During her studies, she took part in a study session at the China University of Political Science and Law, in Beijing, where she was given the opportunity to acquaint herself with the Chinese legal system. She has also completed a semester of study at the Université libre de Bruxelles, in Belgium. This experience enabled her to enhance her knowledge of European law and international law.
Me Fauteux was very active in the Faculty of Law, including as Chairperson of the Arts Committee. The Committee's mission is to promote culture, entertainment law and intellectual property law within the Faculty. Prior to studying law, she completed a Diploma of College Studies (DCS) in international studies with First Class Distinction from Collège Jean-de-Brébeuf. 
Before joining the Dunton Rainville team, Me Fauteux was called to the Bar and thereafter practised as a lawyer in a Montréal-based firm specialized in business law and intellectual property law. Passionate about business, she stands out for her insatiable intellectual curiosity, rigour and sharp analytical skills.
Areas of expertise
Business law 
Commercial law
Corporate law
Admission to the Bar
Education
Bachelor of Laws, Université de Montréal