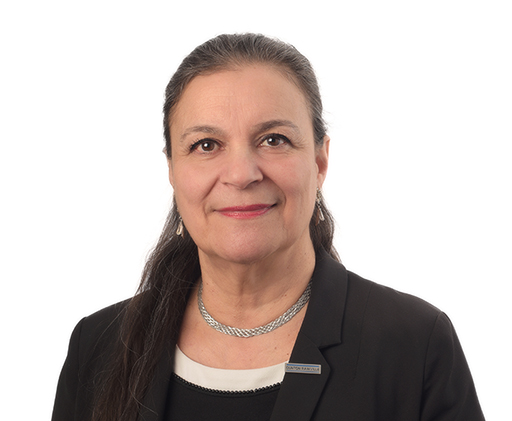 Phone : 514 866-6743
Fax : 514 866-8854

[email protected]
Patricia Gamliel
Lawyer
Me Gamliel has extensive experience in administrative law, particularly in citizenship and immigration law and litigation. She has been practicing in this field for many years and is able to offer her clients unparalleled guidance through the maze of laws, regulations and government policies at both the provincial and federal levels.
Business people, SMEs and international corporations, as well as professionals and skilled foreign workers, benefit from a precise analysis of their needs and eligibility, followed by personalized and strategic planning and support in the efficient processing of their immigration files.
Me Gamliel also manages relationships between employers and the authorities in matters related to compliance audits.
Thanks to Dunton Rainville's extensive international network, Me Gamliel provides business people, small businesses and multinationals in all sectors, with legal services related to the mobility of qualified or key personnel in Canada and around the world.
Elected member of the Executive of the Citizenship and Immigration Section of the Canadian Bar Association (CBA), Quebec Region, from its inception, Me Gamliel has been the continuing legal education coordinator. Her involvement earned her the CBA Centennial pin in 1998.
Me Gamliel's ongoing involvement in subcommittees and, occasionally, as the CBA's spokesperson on immigration matters, has allowed her to intervene in many cases involving legislative and/or policy changes.
Her high level of expertise in citizenship and immigration law is recognized by both provincial and federal administrative authorities, as are her skills as a litigator before federal administrative tribunals in immigration matters and before the Federal Court.
Me Gamliel is one of the few lawyers in Canada to plead before the Federal Court in civil proceedings for acts committed by the Canadian government in matters of citizenship and in the administrative process for challenging government authorities' decisions regarding citizenship, revocation of citizenship or loss or refusal of temporary or permanent status in Canada.
Determined to contribute to the advancement of the Law, since the beginning of her career, Me Gamliel has sought to have the courts affirm certain legislative interpretations in order to put an end to various restrictive and sometimes inappropriate public administration practices. Through her sustained advocacy, she has also achieved noteworthy legislative and policy changes.
Me Gamliel's skills and in-depth knowledge of international mobility issues and of the tools required to successfully address labour shortages in all sectors make her a sought-after speaker. She is often invited by various local and international organizations to lecture or to offer training on immigration-related topics.
She is also regularly called upon by the media to comment on and explain provincial and federal immigration policies.
Me Gamliel is very involved in the community and acts as legal counsel to well-known non-profit organizations in Montreal.
Areas of expertise
Citizenship and immigration law
Access to information
Administrative law
Human rights and freedoms
Litigation involving a public administration
Real estate
Commercial litigation
Civil litigation
Admission to the Bar
Education
Université du Québec à Montréal, B. Ed.
Université du Québec à Montréal, L.L.B.
Professional activities and associations
Quebec Bar Corporation
Canadian Bar Association
President, Board of Directors, Centre Évasion
Articles, conferences and seminars
L'immigration au Canada ; comment se retrouver dans le labyrinthe (site avocat.qc.ca 2009 à 2014)
The perfected Application filing (CBA 1996)
The path of a Humanitarian and compassionate grounds application (Secours aux femmes)
Founder of the Conference in comparative Immigration and International law (CBA – McGill 2000)
Migration et multiculturalism (Tahiti 2006)
Detention and inadmissibility (O'Sullivan College) 2006
New